WINTER RENTAL SPECIALS
Drastically reduced rates!
Rates good thru 3/19/23
Tom Ahl Cheaper Car Rental in Lima, OH offers a wide selection of vehicles to choose from. The rental vehicles range from Tiny Class, Economy Class, Small Class, Mid-Size Class, Full-Size Class, and 7 Passenger Minivans. Please call Tom Ahl's Cheaper Car Rental for availability (419) 228-3497.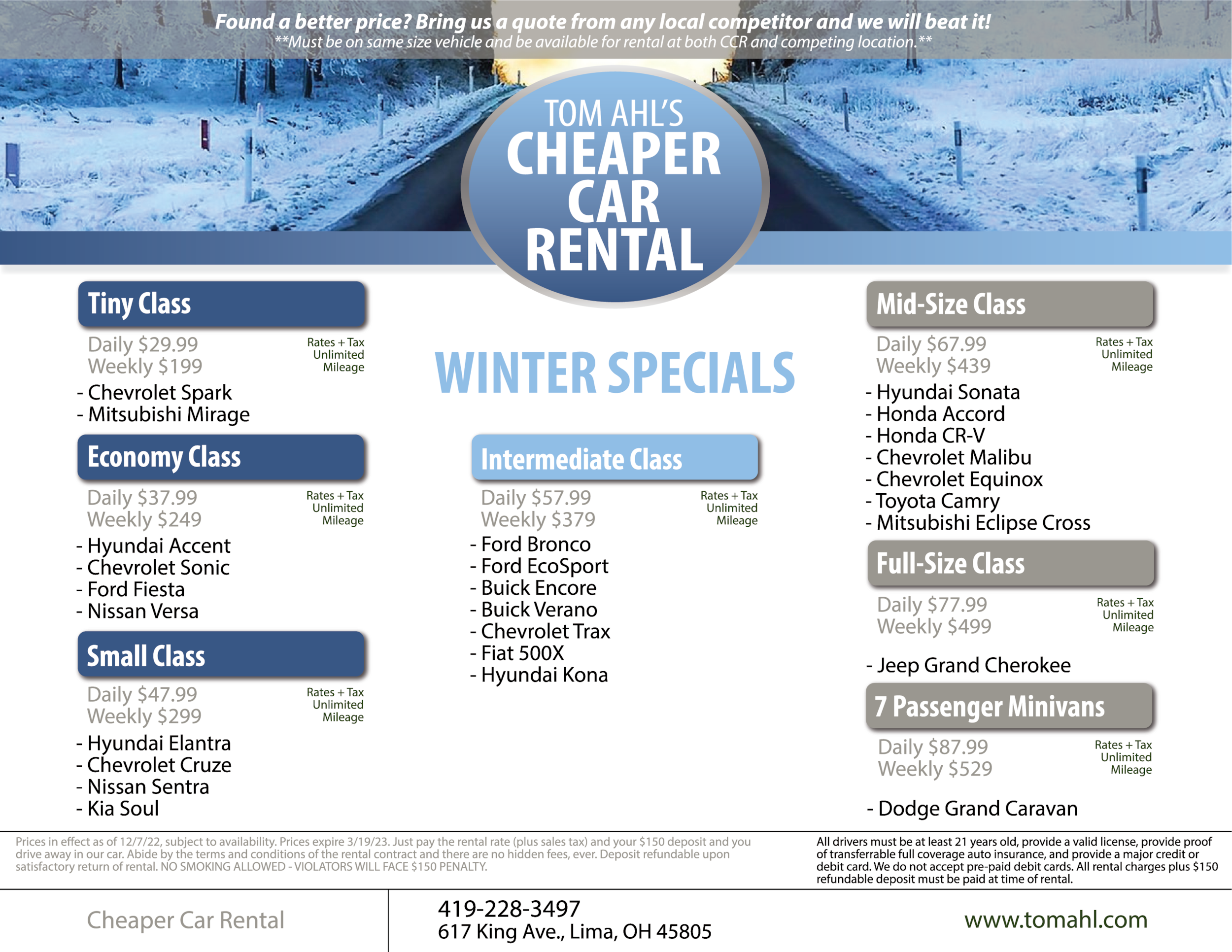 Our wide range of vehicles available to rent from Tom Ahl's include Chevrolet Spark, Mitsubishi Mirage, Hyundai Accent, Chevy Sonic, Ford Fiesta, Nissan Versa, Hyundai Elantra, Chevrolet Cruze, Nissan Sentra, Kia Soul, Ford Bronco, Ford EcoSport, Buick Encore, Buick Verano, Chevrolet Trax, Fiat 500X, Hyundai Kona, Hyundai Sonata, Honda Accord, Honda CR-V, Chevrolet Malibu, Chevrolet Equinox, Toyota Camry, Mitsubishi Eclipse Cross, Jeep Grand Cherokee, and Dodge Grand Caravan.