Scheduling service for your vehicle occurs on a routine basis, as regular maintenance keeps your model running at its optimal level. Picking a location is essential, and customers have many questions about what we offer. To help with the process, our Tom Ahl service advisors compiled this list of service FAQs to give an idea of how we can help. We are your premier car service centers because our factory-trained technicians will perform a multitude of tasks, from simple oil changes to more extensive repairs. Learn more about the Tom Ahl Family of Dealerships service centers by reading our car service FAQs list below, and schedule your next maintenance checkup today.
Q: What vehicles do you service?
A: This service FAQ is the one we receive most, and the good news is our talented service team has years of experience performing maintenance on nearly all makes and models. No matter what vehicle you have, bring it to us, and we will take care of the rest.
Q: How much does a service checkup or repairs cost?
A: This service FAQ has many answers because it depends on what kind of work we are doing, and the type of vehicle you drive. Newer models have reduced costs because many are still under warranty.
Q: What products do you use?
A: We use OEM parts and materials to ensure a precise fit and optimized performance.
Q: When should I get an oil change?
A: The duration between an oil change varies for makes, models, and model year, but we recommend getting one between 5,000 and 7,500 miles. Our team can help you plan a maintenance schedule.

Q: What should I do if my check engine light comes on?
A: This can mean a variety of things, but our recommendation for this service FAQ is to bring your vehicle to us for a checkup to ensure no damage has been done to your powertrain.
Schedule A Service Checkup Today!
Complete our form below to make an appointment, and the Tom Ahl Family of Dealerships service staff will be happy to complete a checkup for your vehicle.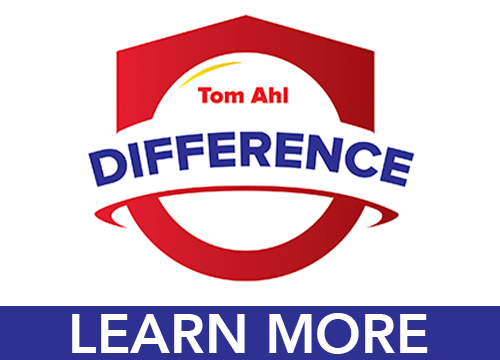 Hours
Monday

9:00am - 7:00pm

Tuesday

9:00am - 6:00pm

Wednesday

9:00am - 6:00pm

Thursday

9:00am - 6:00pm

Friday

9:00am - 6:00pm

Saturday

9:00am - 3:00pm

Sunday

Closed
Schedule Service
* Indicates a required field